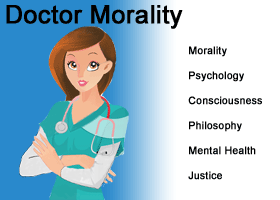 Morality and justice - for all
Moral propositions and Doctor Morality is a private group of individuals. Our intentions are moral, decent, honourable. We intend to help people understand themselves better with the objective them having better enriched lives. We also have a major objective of to stop the most appalling kind of abuse - that carried out by people in authority and power over others. We conform to international law, but not to the whimsies of legal gagging by particular nationals.
We adhere to the principles of keeping only NECESSARY information confidential for the protection and well being of individuals, and especially children. A summary of our privacy policy is given below; if you feel we have operated outside this policy, then please contact us - privacypolicy@moralpropositions.com
LEGAL NOTICE. Because we are exposing abuses and possible abuses created by people in authority, they will use the same authoritarian powers that are used to create and cover up abuses, in order to try and silence these exposures. Unlike Julian Assange (Wiki Leaks) or Edward Snowden in Russia, we aim to stay as legal whistleblowers and not allow legal reasons to block our messages. See Munby.
Item

Summary Statement

We Are Committed to Your Right to Privacy

We developed this Privacy Statement to inform you about our practices. Questions regarding this Privacy Statement should be directed to privacypolicy@moralpropositions.com .

Privacy is a concern to most Internet users. We are acutely aware of, and sensitive to, the privacy concerns of our respondents. We assure you that we do not collect personal information from you unless you provide it to us. If you are registering to use the site you will be asked to provide certain information. We are asking for this information solely the purpose of providing the services offered and authenticating your identity when you login. Be assured that we do not sell information about our customers or site visitors to third parties.

If you feel that we in any way are violating this Privacy Statement, please contact us

Each time a visitor comes to our web site, information is collected including your domain name / IP address, referring URL, browser and platform, time of visit, pages visited and searches performed, if any. These statistics are used to help us improve the service. Aggregated traffic data may be shared with potential advertisers, research firms, and business partners for demographic purposes. When used in this aggregated form no one will be able to identify or contact you.

Registered users may "opt out" of the e-mail communications offered in the "Profile" section of the site. If you change your mind you can always reverse your decision later. E-mails that confirm business transactions will always be sent to you
Use of Cookies
A "cookie" is a piece of information that our website sends to your browser, which then stores this information on your system. A cookie allows our website to "remember" information about your preferences either until you exit your current browser window (if the cookie is temporary) or until you disable or delete the cookie. Many users prefer to use cookies to help them navigate a website as seamlessly as possible.
You should be aware that cookies contain no more information than you volunteer, and they are not able to "invade" your hard drive and return to the sender with personal or other information from your computer. If you choose not to accept a cookie, you will still be able to use our website.
Sending You Responses and Updates
We generally respond to any e-mail questions, requests for service or information, and other inquiries we receive. We may also retain this correspondence to improve our products, services and website. Frequently we retain contact information so that we can send individuals updates or other important information about our services and products
Surveys
From time-to-time we may request information via surveys. Participation in these surveys is completely voluntary and you always have a choice whether or not to disclose this information. Survey information will be used to monitor or improve this website, and to improve our customer service and product offerings.

Click here for a table of evidence - various documents that show the domestic violence, domestic abuse and corruption.

You can help rescue the children and bring these criminals to justice - from your computer - Page with email addresses. .

Also link here to know more About Moral Propositions.