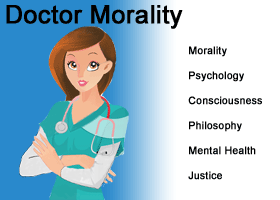 Machiavellian - 'evil is necessary'
The 16th-century Florentine writer who advised politicians
"...it is far safer to be feared than loved."
---
1. Machiavelli wrote:
"...there will be traits considered good
that, if followed,
will lead to ruin,
while other traits,
considered vices
which if practiced
achieve security and well being
for the Prince."
---
2. What is taught
to those who rule the masses -
According to certain schools of political philosophy,
leaders should be indifferent to good or evil,
taking actions based only upon practicality;
The international relations theories
of realism
and neorealism,
sometimes called realpolitik
advise politicians
to explicitly ban absolute moral and ethical considerations
from international politics,
and to focus on self-interest,
political survival,
and power politics,
which they hold to be
more accurate in explaining a world
they view as explicitly amoral and dangerous.
Political realists usually justify their perspectives
by laying claim to a higher moral duty
specific to political leaders,
under which the greatest evil
is seen to be the failure of the state
to protect itself .

---
3. Alice & Ben need your help.
The evil judge Barnett of Chester
sacrificed the well being of Alice and Ben
to protect those in power
police,
social services,
the local authority of Cheshire West and Chester,
CAFCASS,
judiciary of Chester secret family court.
He left Alice and Ben as slaves in abuse.
By modern CPS rules in England,
he should get life imprisonment.
---
4. Feedback and about.
Click here for a table of evidence -
- various documents that show the domestic violence, domestic abuse and corruption.
Link here to Your Comments & Questions.
Link here to know more About Moral Propositions.
---