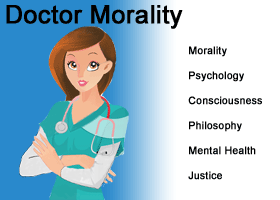 Morality and justice - for all
Q. What do you do when bad things happen ?
A. Switch on as many lights as possible and shout for help.
Q. What do you do when the bad people are those in authority ?
A. Pray...........very, very quietly - schhhhh ......or expose them ...
Please join us in helping ourselves, helping others, and especially by creating a less psychologically toxic world for all of our children.
Subject

Definition here

Local Authority or LA

The system of government in England that is responsible for a geographical area. The Local Authority has core rules imposed on it by the national government.
In the first case studies we mean very specifically Cheshire West and Chester County Council. We are told by [dad] that it is run by an immoral and evil man called Steve Robinson.

Secret Family Court

This is a common name used for the Family Court system in England. It carries the commonly held connotation of secrecy used for corruption.
The power to keep things secret was originally given to protect the identity of children - so the children would not be known in public to lots of people as it was deemed bad for the psychological health of the children involved.

However, secrecy has mostly been used to gag parents and children where foul play has been reported. Many cases have been reported and is increasing as time goes on.

There has only recently been a huge change to the system. Lord Sir James Munby - the head of the family court system has said that the draconian measure of taking children off families is the toughest job for any judge now that we no longer have the death penalty. He knows it is almost impossible to hide these cases from the public given the proliferation of mass communication.

The dad in the case study here has been threatened with imprisonment many times by the secret family court because he is exposing corruption by the authorities in dealing with his family.

Magistrates court

A system of lay people who are pretentious and commonly convict people just to keep up with their peer group.

Crown Court

A serious court.

CPS

Crown Prosecution Service. A bunch of people who's purpose in life is to find people guilty. They only give up if they think their chances are slim. They will happily convict you even if you are innocent if they can arrange the case to make you look guilty.

The CPS prosecuter in the magistrates court of [dad]'s case was winking and nodding at the judge !

Probation

If they find you guilty - innocent or not - this lot recommend to the court how you will be dealt with. Then they supervise your demise.

They write stuff on paper headed 'Ministry of Justice Fact Sheet' and hey presto - it's now a universal fact !

dad was told, by a probation officer, that a common thing in propation staff was running competitions to see which probation officer could get the poor person back into prison the quickest.

If you want to abuse other people, this is running neck and neck with social worker.

Social services

[dad] tells us this is an evil empire of evil social workers. These social engineers are mostly people with various malevolent toxic mentalities who wish to impose further psychological toxicity on the world.

Click here for a table of evidence - various documents that show the domestic violence, domestic abuse and corruption.

You can help rescue the children and bring these criminals to justice - from your computer - Page with email addresses. .

Also link here to know more About Moral Propositions.